One of the biggest stars of R&B, contemporary and straight-ahead jazz, Gerald Albright has earned his reputation as a "musician's musician." Born in Los Angeles, he began piano lessons at an early age. Albright's love of music picked up considerably when he was given a saxophone that had belonged to his piano teacher. By the time he enrolled at the University of Redlands, he was already a polished saxophonist. Albright decided to switch to bass guitar after he saw Louis Johnson in concert. A few months after graduating from college, he joined jazz pianist/R&B singer Patrice Rushen, who was in the process of forming her own band. Later, when the bass player left in the middle of a tour, Albright replaced him and finished the tour on bass guitar.
During the '80s, Albright became a highly requested session musician, playing on albums by a wide variety of artists – including Anita Baker, Ray Parker, Lola Folana, Atlantic Starr, Olivia Newton-John, the Temptations and Maurice White. He also toured extensively with Les McCann, Jeff Lorber, Teena Marie, the Winans, Marlena Shaw, Quincy Jones, and Whitney Houston, among many others. Albright also went on to record numerous successful solo albums for Atlantic Records. Two albums hit the number one slot on Billboard's Top Contemporary Jazz Chart, and were nominated for GRAMMY® Awards in 1989 and 1990. Phil Collins asked him to front a Big Band in 1998, and they toured together. The two of them also recorded one of Albright's tunes, "Chips N' Salsa" on Collins' Big Band Project, entitled A Hot Night In Paris. Later that year, Albright released Pleasures of the Night with Will Downing on Verve Forecast, which hit No. 1 on Billboard's Top Contemporary Jazz Albums chart as well.
Albright moved to GRP in 2002 for the Groovology album, and continued to maintain his busy schedule as a session man. His second GRP album, Kickin' It Up, followed in 2004. Two years later, he signed with Peak Records, which released the 2008 GRAMMY® nominated New Beginnings, and the 2009 GRAMMY® nominated, Sax for Stax; both in the category of Best Pop Instrumental Album. 
Over the years, Albright has appeared on numerous TV shows such as A Different World, Melrose Place and BET Jazz segments, as well as piloting a show in Las Vegas with Designing Women star Meshach Taylor. Albright was selected to be one of 10 saxophonists to play at President Clinton's inauguration ceremony. Along the way, he has sold over a million albums in the U.S. alone and has appeared on nearly 200 albums by other artists. 
Albright released Pushing The Envelope in June 2010 on Heads Up International, a division of Concord Music Group. Pushing The Envelope is a showcase for Albright's remarkably fine balance of songcraft and musicianship, and features special guest appearances by Fred Wesley on trombone, Earl Klugh on acoustic guitar and George Duke on acoustic piano. In December 2010, Pushing The Envelope received a GRAMMY® nomination for Best Pop Instrumental Album.
On June 19, 2012, Albright teamed up with GRAMMY®-winning guitarist Norman Brown for 24/7, their first album together. Featuring ten killer soul-jazz tracks, 24/7 includes updated versions of "Tomorrow," a Brothers Johnson classic from 1976, and "Champagne Life," from singer Ne-Yo's album Libra Scale. 24/7 was nominated for a GRAMMY® Award in the category of Best Pop Instrumental Album.
On August 5, 2014, Albright releases Slam Dunk and continues his reign supreme as the genre's most compelling and consistent artist. Fans will hear his searing and soulful sax lines on this twelve-track recording. And, they'll be in for a surprise, as Albright shows off his chops as a bassist, along with his ebullient tenor, baritone and soprano saxophone arrangements on his own compositions, and his super covers of classics by Phil Collins ("True Colors") and James Brown ("It's a Man's, Man's Man's World"), with special guest vocalist Peabo Bryson.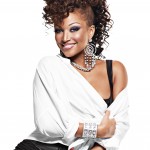 Singer and songwriter Chanté Moore's voice, stunning beauty and unerring artistic vision have allowed the Gold-selling R&B singer to enjoy an illustrious two-decade career that is rare in this business. "I have been blessed and honored to do what I love for a living for as long as I have," confides the dynamic songbird. "My fans who have continued with me on my journey have become a part of me and the music." Moore's genuine connection with her audience has been forged through her intimate and personal songwriting. Chanté's effortless combination of R&B soaked in gospel roots, soul accents kissed with a touch of jazz, and grace with fire, coalesce on her Shanachie Entertainment debut, Moore Is More. "My heart is overwhelmed with excitement and joy in life and in my music! I have more to give my fans, more than meets the eye, more of the same, and more than what you expect." 
The daughter of a minister, Chanté counts iconic gospel figures Tramaine Hawkins and Andraé Crouch among her earliest influences. Her mother, also a singer, was, and is, a huge influence. Moore made her recording debut on Silas/MCA in 1992 with the release of the Gold-selling Precious ("Love's Taken Over" and "It's Alright"). A Love Supreme ("Old School Lovin'") came in 1994, followed by her Grammy nominated This Moment Is Mine (Gold-selling single "Chanté's Got A Man," written for then husband and actor Kadeem Hardison). In 2002 Moore had the distinction of winning a Soul Train Music Award for Best R&B/Soul Single for the song "Contagious," featuring The Isley Brothers and R. Kelly. In 2004, 20th Century Masters issued a greatest hits collection and Chanté was signed to Arista Records. She released the duet albums Things That Lovers Do and Covered/Uncovered (2006), both with ex-husband and singer Kenny Lattimore. Chanté also released a double-CD of gospel and R&B love songs. Her album Love The Woman came in 2008.  
With seven albums, twenty charting singles and collaborations with everyone from Prince, R. Kelly, Boys II Men and El Debarge to The Isley Brothers, Babyface and Raphael Saddiq, singer Chanté Moore was destined to sing. In fact, in French, her name literally means "to sing." The Grammy nominated, American Music Award and NAACP Award-winning singer's distinctive vocals have been featured in films like Waiting To Exhale, Beverly Hills Cop III, How Stella Got Her Groove Back, Romeo Must Die and Big Momma's House.  No stranger to the silver screen or stage, Ms. Moore has starred in theatrical productions alongside such lauded talent as Loretta Divine and Tisha Campbell-Martin, as well as fellow vocal powerhouses Vickie Winans and Dave Hollister.
Moore is currently starring in the highly rated TV One reality show spin-off, R&B Diva' L.A., which premiered on July 10, 2013 on TV One, breaking records for its high viewership. The first season follows the lives and careers of Moore as well as Kelly Price, Lil' Mo, Claudette Ortiz, Michel'le and Dawn Robinson. Season 2 replaces Kelly Price and Dawn Robinson with Lela James and Chrisette Michelle.  The Season 2 premiere aired July 2014.  
Currently you can find Chanté Moore starring on the Las Vegas strip at Bally's in the revamped showgirls show "Jubilee" directed by Frank Gatson.
Like fellow songbirds Minnie Riperton, Deniece Williams and Mariah Carey, chanteuse Chanté Moore shares the rare distinction of possessing a spectacularly soaring range. Shanachie Entertainment VP of A&R, Danny Weiss, says, "I'm super-enthusiastic about working with Chanté, not only because she is such a brilliant vocalist, but also because she is entering into an exciting new phase in her life both personally and artistically. Moore Is More will manifest that growth and excitement."
Entertainment Manager, Cheryl Cobb Debrosse is happy to announce to the devout Chanté Moore fans, the five-year wait is finally over. "This album and book, WILL I MARRY ME, draws from many moments in the last ten years of her life. "  For Moore, this album "is filled with intimate details and subject matters I cannot 'talk' about…but I HAVE TO sing about. The book is all about the experiences of my life–Understanding MORE about who I am and MORE about what I want. I AM victorious! I choose to LIVE! And MAN am I GONNA LIVE!!!  Love Is On The Way."